How will Prop 28 affect CHHS Music Department
Prop 28 was just passed with a winning ratio of 64.4%, which is about 6,899,411 votes for yes according to Google. This proposition calls for funds to be allocated to VAPA departments to public schools across the state of California. While the amount of money being given to each school varies by what is exactly needed, the possibility of these programs shutting down is next to nothing, meaning that any VAPA programs shut down due to lack of funding have the potential to be started back up again.
Focusing on Prop 28 impact on the music department though, at Canyon Hills High School, it's unclear what exactly these funds will be used for. 
This could be used to give us access to more programs as well as more adequate funding for necessary materials, for everybody in an area that's been underfunded for decades. 
  ¨But the other creative directors and I have not sat down with the principals to decide what that's going to be [what to spend the money on] when that funding is sent to us,¨ Music Teacher Michael Fiedler said.
This means that the money could go towards newer instruments, more professional tutoring, and just things that will generally benefit the music program. When asked what these funds are usually used for and how much it usually costs, Fielder states that these areas are also somewhat unpredictable as they vary. 
¨The things that really need the funding often go without saying, such as the salary of a music teacher, the space taken up by students itself, and then the investment of instruments.¨ Fiedler stated, ¨For example, It costs a different amount of money to run a band program than an orchestra program because they are a different kind of set of instruments. So it really depends on enrollment and the size of each program,¨.
 ¨As someone that's been apart of every music program in my school time, I'm a really big fan of this new proposition, as I believe it will improve my experience as a music student as well as bring us new opportunities that we've never been given¨ Cellist Sevilla Baldivez said. ¨I even remember in the past my teachers being sad about funding that was meant for our classes being transferred to sports and other programs¨.
 Baldivez believes that Prop 28 will give the music department more recognition and an advantage that they've never had during her time as a student. 
Though it is unclear what the proposition will make our schools' VAPA programs look like in the future, Baldivez as well as other students are excited for the future.
¨Even as Juniors that may not be able to experience how much Prop 28 will improve our community,¨ Baldivez says ¨I find that my friends and I are excited for future music students and what this will do for them.¨ 
Leave a Comment
About the Contributor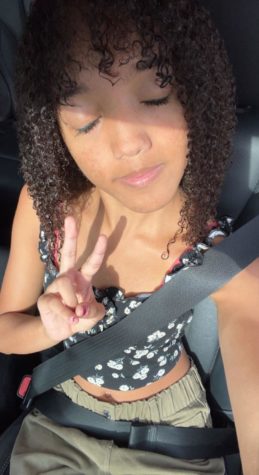 Savannah Richard, Editor in Chief
Savannah Richard is a Junior at Canyon Hills High School, as well as the News Editor for the Canyon Hills Chronicle. She plays viola for the school's orchestra...