Recap: FIFA World Cup Qatar 2022
The World Cup has been the topic of the world these last couple of weeks and has entertained us at its peak. The best is yet to come but so far we have all been surprised by who came out of the group stage and who got eliminated and got sent home.
The first sad moment most fans got from this world cup is when Ecuador lost against Senegal and was knocked out of the group stage. Many fans were downhearted to hear that one of the most loved teams in the World Cup was already out of the most-watched sporting event ever. The two teams that advanced to the next game in Group A were Netherlands and Senegal, and the two teams that are out are Ecuador and Equator.  
The U.S. soccer team gave the United States joy that they made it to the round of 16. They surprised the whole world with the 2nd youngest team which tied against England who is a strong team that is fighting for the cup. The American team hasn't been in the round of 16 since 2014 and their fans celebrated like crazy. The teams that qualified are England and the U.S., meanwhile, the teams that got eliminated are Iran and Wales.
The most dramatic group was Group C which left sorrow for certain teams but joy for others. Argentina was a team that millions of people supported from the start because it was "Messi's last World Cup". Saudi Arabia gave the first surprise of this tournament by defeating Argentina by a score of 2-1. This put Argentina against the ropes and had to win against Mexico because if not, they were eliminated. Mexico lost that game and was playing their qualification with Saudi Arabia and had to have a goal difference of 4. Mexico had a spectacular game and was winning 2-0 at a certain point and Argentina was winning 2-0 against Poland. This caused confusion because originally Mexico needed a 4-goal difference which they had, but since Mexico had more yellow cards than Poland, Poland had the pass to the round of 16. The teams that passed were Argentina and Poland, and the teams that were eliminated were Mexico (First time since 1994 that they didn't qualify for the round of 16) and Saudi Arabia. 
Group D was a simple task, easy for France to qualify, leading the group with six points with a major goal advantage. Australia was a surprise coming up 2nd in the group and leaving Denmark and Tunisia out. 
Group E was a chaotic group where Spain and Japan advanced to the round of 16. Germany was one of the disappointments where they couldn't pass to the round of 16. It's been eight years since Germany has advanced to the round of 16. The teams eliminated in this group of death were Costa Rica and Germany. 
Group F also had a huge disappointment when Belgium couldn't pass to the next round. Canada, having the youngest team in the tournament, was also eliminated and sent home. Croatia and Morocco were the teams that moved on to the next round.
Group G was a group where we already knew that Brazil was going to advance looking at how good of a team they have. We will have to see this incredible squad against harder teams when faced against stronger teams. Switzerland also qualified for the round of 16 and the teams that got eliminated were Cameroon and Serbia. 
Lastly, Group H had a huge controversy in the game Uruguay vs Ghana where Uruguay needed one more goal to qualify and they believed there was a penalty against their legendary striker Edsen Cavani. But, the VAR didn't give that penalty, which caused the elimination of Uruguay and anger with the players where they expressed their anger by pushing the VAR computer stance where as result it fell and claiming that the game was corrupt. Portugal and South Korea pass to the next round meanwhile Uruguay and Ghana both get sent home.
ROUND OF 16:                 WHO GOES TO THE QUARTER-FINALS
Netherlands vs USA–                                  NETHERLANDS
Argentina vs Australia–                               ARGENTINA
Japan vs Croatia–                                          CROATIA
Brazil vs South Korea–                                  BRASIL
France vs Poland–                                         FRANCE
England vs Senegal–                                      ENGLAND
Morocco vs Spain–                                         Morocco 
Portugal vs Switzerland–                             Portugal
QUARTERFINALS
     NETHERLANDS  VS. ARGENTINA…             Fri. Dec 9, 2022: 11 am
      CROATIA    VS.  BRASIL…                              Fri. Dec 9, 2022: 7 am
FRANCE VS.  ENGLAND….                                   Sat, Dec 10, 2022: 11 am  
MOROCCO VS.  PORTUGAL….                             Sat, Dec 10, 2022: 7 am
Leave a Comment
About the Contributor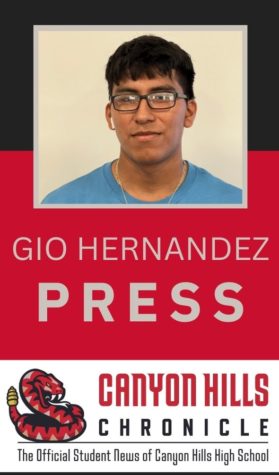 Gio Hernandez, Staff Writer
In his senior year, Gio is in the Journalism class to entertain the public with his writing. He loves his soccer team Santos Laguna which he got the chance...